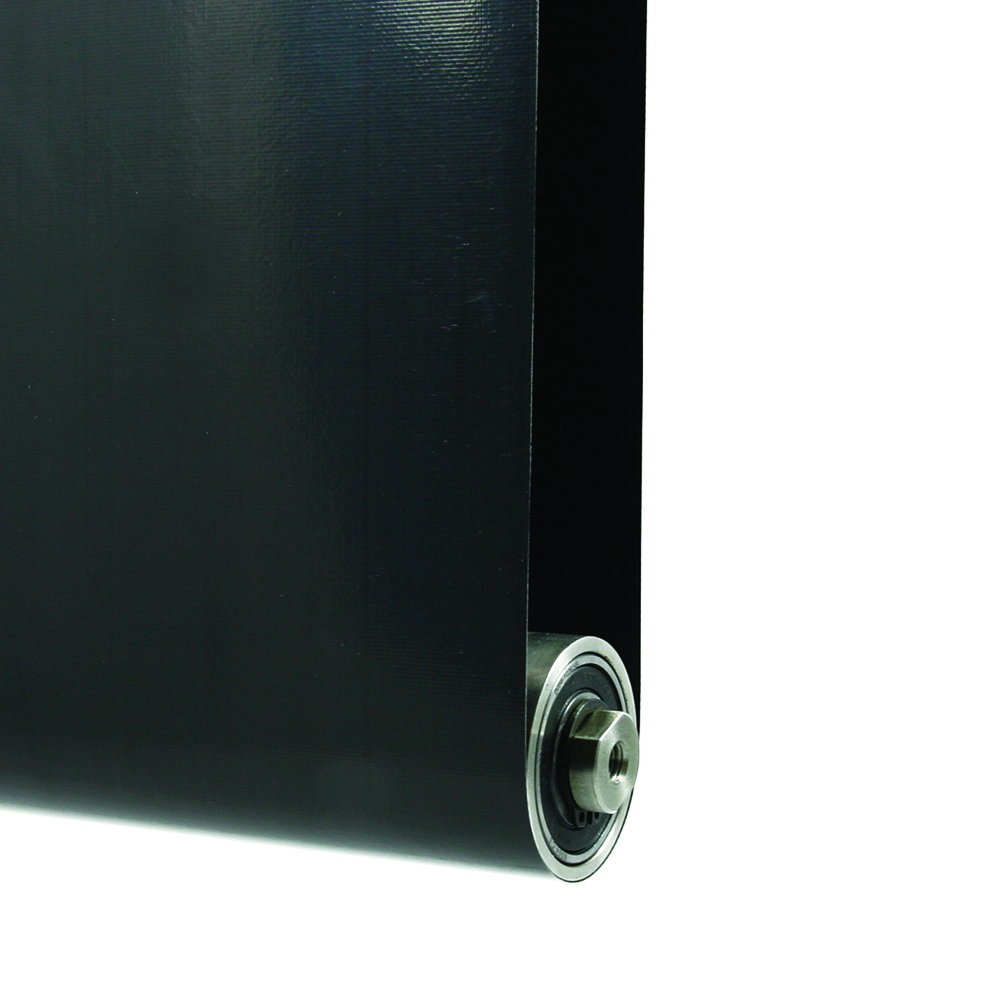 Meyer laminating belt – what is one and how do they work?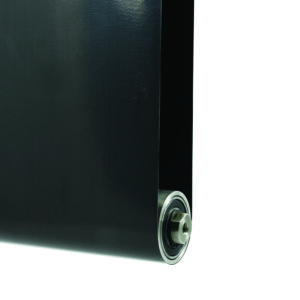 Meyer laminating belt.
A Meyer laminating belt is a conveyor belt,often used in pairs top and bottom, that are key components to the functionality of a laminating machine. The purpose of a laminating machine is to heat bond two components using pressure on a continuous basis. Because the belts are constantly moving it means this kind of work can be carried out on a high volume scale.
There are also a number of other manufacturers of machines on the market including Meyer which carry out the same function as follows:
The PTFE (Teflon) conveyor belts are stacked one on top of the other. The top belt is lower using pneumatic cylinders onto the bottom conveyor belt applying pressure to the fabrics and membranes being laminated together.
The in-feed end of the belt is usually the heated zone which accounts for around 50% of the belt length. The final 50% of the heat resistant conveyor belt is in contact with a cooling zone which allows the fabrics to set correctly under pressure.
Applications / Industries
The fabrication of leather to other membranes can be carried out on Meyer laminating machines. The leather can then be used for vehicle interiors in the automation industry.
Carbon filter manufacturing is another area where laminating machines using PTFE belts works very well. The filters are then further manufactured in to water filters, vacuum filter, and water filters.
Multi-layer films can the laminated together using a thermoplastic adhesive which is activated when presenting it to the heating zones within the laminating machine. These types of specialist materials can then be used as climate membranes and roofing films.
The specialist heat resistant conveyor belts used on these machines are available up to around 3200 mm wide and can be prepared at virtually any length required. These types of belts can be made to suit the machine of your choice from Techbelt using high quality PTFE coated fabrics.
Search
Recent Tweets
Home https://t.co/XAC5jVuCbx

2 months ago

We have thousands of square metres of PTFE coated glass cloth materials. 4mtr wide stock rolls. #fastleadtimes… https://t.co/uq0BVWasbH

5 months ago

Dewatering Belt https://t.co/clUaph5DsB

9 months ago
Newsletter
Subscribe to our weekly newsletter now. Enter your email and name and click subscribe