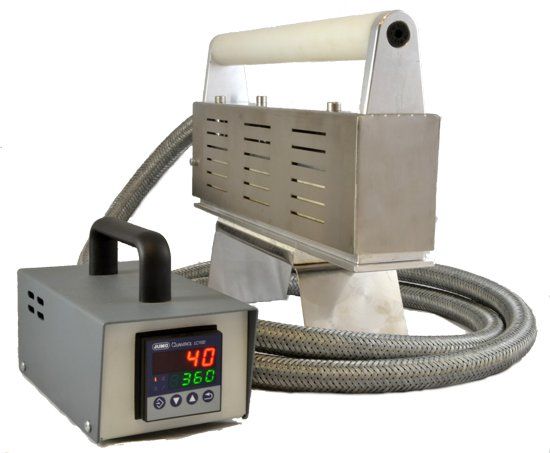 How to joint and weld a PTFE Teflon conveyor belt
How to joint and weld a PTFE Teflon conveyor belt
How to joint and weld a PTFE Teflon conveyor belt together is shown in the attached video. It will show the basic way a hand held iron is used to weld and join together a PTFE Teflon conveyor belt.
Most belts that are made from PTFE or Teflon can be supplied to the customer with a mechanical fastener or sealed endless at the factory. However sometimes this is not possible for a number of reasons. One reason could be that the product being conveyed be too sticky or semi molten and clogs the fastener up. Another reason is that if a belt is supplied endless, the conveyor has been built in such a way that an endless belt cannot be slid on the rollers therefore has to be welded in position.
The HWI-155 that is featured in the video is a product that we manufacture in house here at Techbelt which you can see more details of here.
Depending on the end use for the belt it is possible to use our belt locating jig. The jig takes away the need for the use of the tapes that you can see in the clip above and makes it far easier and quicker to line the ends of the belt together. You can see this jig set up by clicking here.
Contact our sales team today at sales@techbelt.co.uk or call our UK based office on 0044 (0) 1422 366386
Related posts
Recent Tweets
Newsletter
Subscribe to our weekly newsletter now. Enter your email and name and click subscribe