🛠️ Tefsil 3 Metal Detectable Tape is engineered with precision, boasting a PTFE/glass backing with Aluminium foil and a pressure-sensitive silicone adhesive, all wrapped in a vibrant yellow protective liner. Let's dive into what makes it stand out.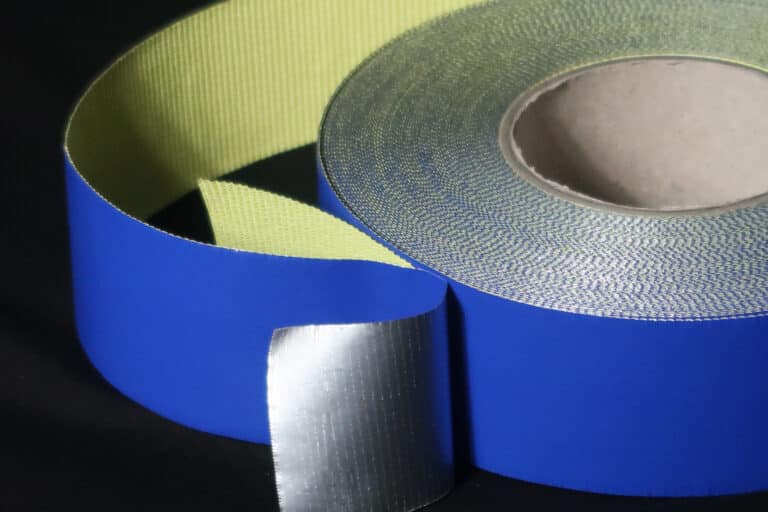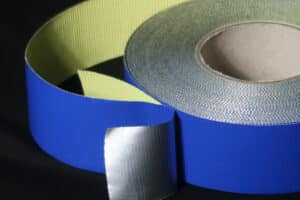 ✨ PTFE/Glass Backing: This tape is your go-to choice for non-stick surface applications on heat sealing machines, form seal equipment, and blister packaging. Say goodbye to unwanted adhesion issues and enhance your productivity!
🔄 Versatile Applications: Tefsil 3 isn't limited to just one purpose. It's also perfect for other release applications like chutes, dead plates, or conveyor rails. Its adaptability makes it an invaluable addition to any workspace.
🔍 Metal Detector Identification: Safety and quality assurance are paramount in any industry. With its Aluminum foil layer, our tape can be easily detected by metal detector equipment, ensuring immediate attention should it become worn or dislodged from its work surface. Your peace of mind, our priority.
📏 Roll Length: No need to constantly replenish your supply. Each roll of Tefsil 3 Metal Detectable Tape offers an impressive 30 meters, ensuring that you have ample coverage to get the job done efficiently.
💪 Reliable Silicone Adhesive: Our tape is equipped with a silicone adhesive backing, ensuring a secure and steadfast bond to your work area.
Upgrade your toolkit with Tefsil 3 Metal Detectable Tape and experience the difference in performance and safety.
Elevate your operations today!
sales@techbelt.com
+44 (0) 1422366386
https://lnkd.in/evhBeJ3t
#IndustrialSolutions #Tefsil3 #MetalDetectableTape #Innovation #Productivity #SafetyFirst