Our 2 Ply Heat-Resistant, Non-Stick PTFE Belt with K-15-NA (Kevlar) Edging and 5×5 Braided PTFE Tracking Guide! 🌟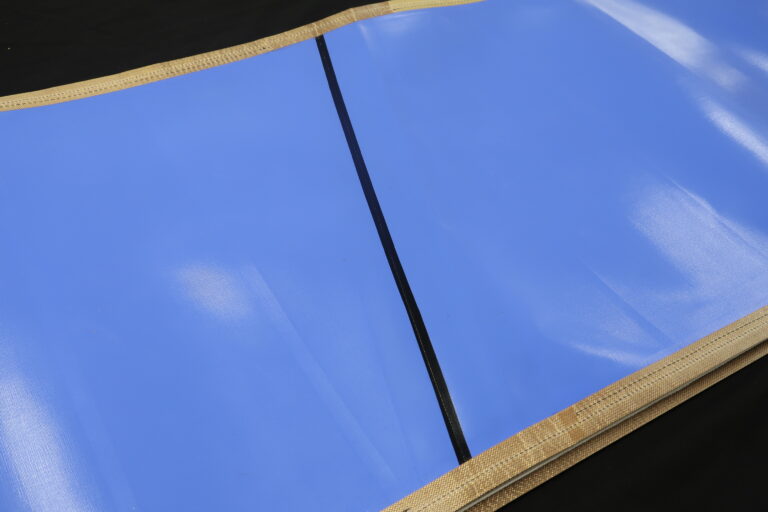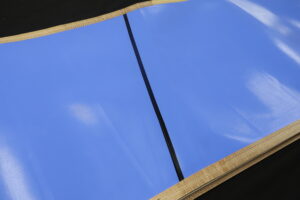 Here's what sets it apart from other conveyor belts:
🔥 Heat-Resistant:
Engineered to handle high temperatures with ease, these belts are perfect for industries where heat resistance is a must.
🍳 Non-Stick:
The non-stick surface ensures materials move smoothly without sticking, making it an ideal choice for food processing and more.
🔧 Versatile:
These Non-Stick PTFE Belts adapt to various applications, making them a top choice in a wide range of industries.
💪 K-15-NA Kevlar Edging:
Reinforced with K-15-NA Kevlar edging for exceptional durability and strength. Perfect for industries that demand reliability.
🛡️ Seam and Seal Technology:
These belts feature advanced seam and seal technology, ensuring they maintain their integrity under demanding conditions, providing you with consistent and reliable performance.
🎯 5×5 Braided PTFE Tracking Guide:
For precise tracking and operational efficiency, we've included a 5×5 braided PTFE tracking guide, reducing downtime and enhancing productivity.
connect with us today for more information on our Non-Stick PTFE Belts at –
sales@techbelt.com
+44 (0) 1422 366386
#ConveyorBelts #Innovation #Efficiency #HeatResistant #NonStick #PTFE #Kevlar #Technology #IndustrySolutions #techbelt‍