𝗔 𝗙𝗔𝗡𝗧𝗔𝗦𝗧𝗜𝗖 𝗦𝗠𝗔𝗟𝗟 𝗠𝗘𝗦𝗛 𝗕𝗘𝗟𝗧!
Product- GM-95-NA PTFE Coated Mesh Belt
Edging- TR-25-NA ( Tear resistant brown)🟤
Fasteners- AS36SP Metal Clipper Fasteners.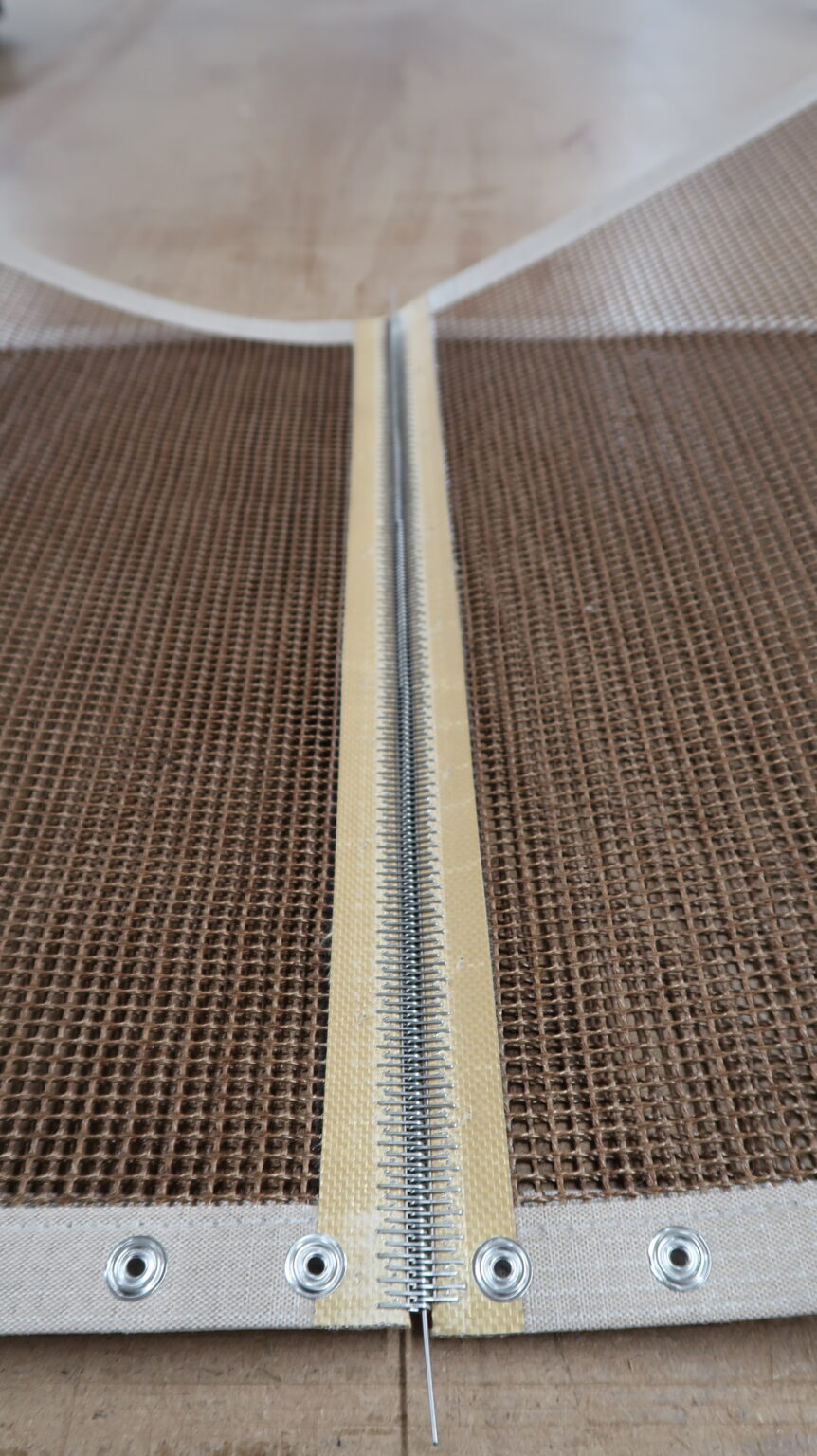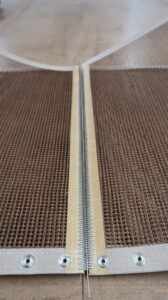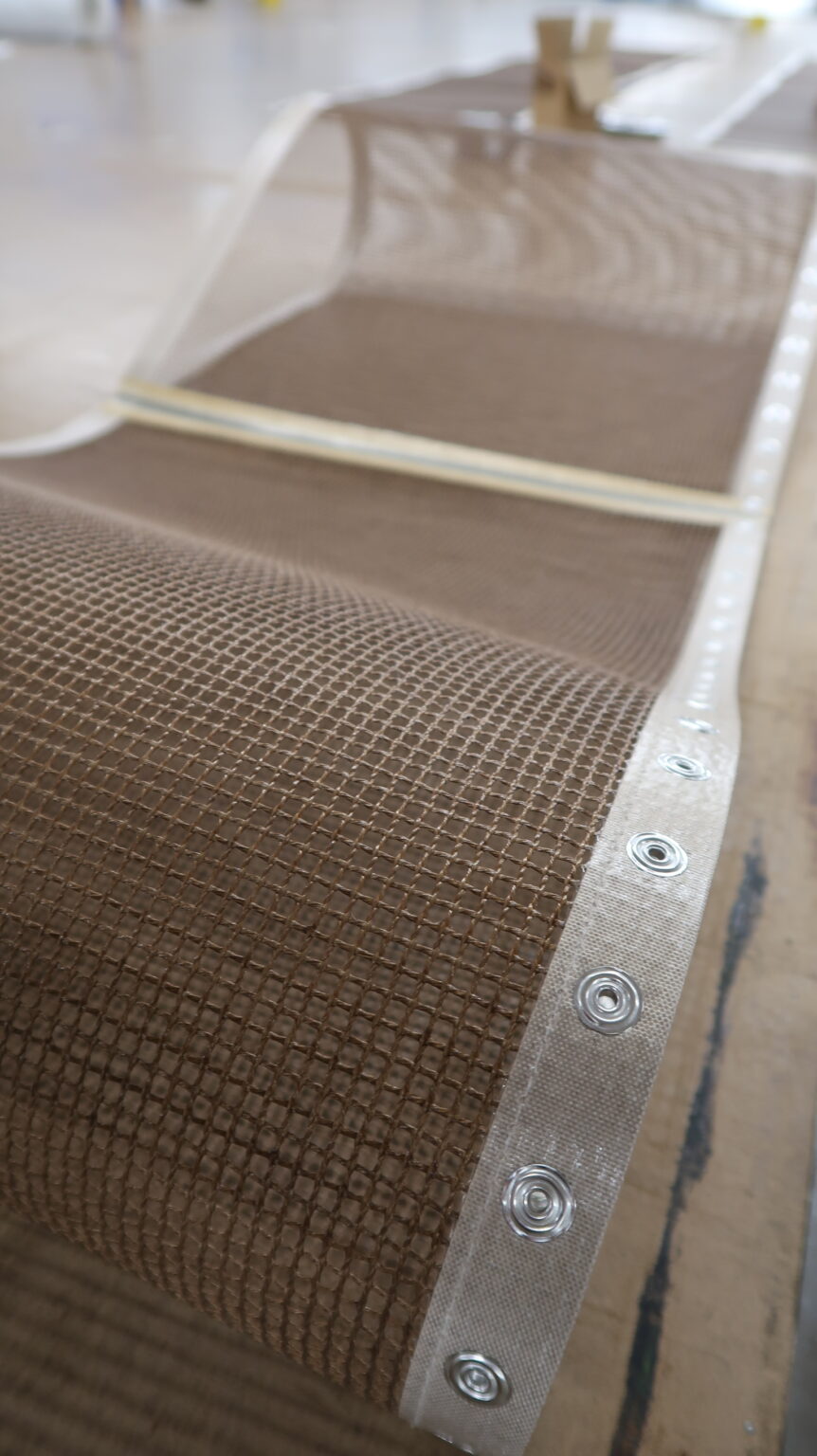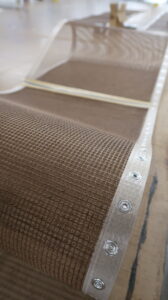 Techbelt manufactures textile fabric drying belts for all makes of flat and rotary printing dryers.
Textile drying utilises large ovens with multiple belts to be able to dry high volumes of printed fabrics.
The PTFE print dryer belts are a mesh style and are supplied in mainly three different styles for these types of dryers.
Textile Fabric Drying Belts – Types
Standard 4mm square mesh, a double weft version of this and a hybrid PTFE coated glass cloth. There is also a PTFE coated Kevlar version.
The ovens tend to have a tree layer belt system. Printed fabric enters at the top of the dryer then drops on to a middle belts then finally dropping to the bottom belt it taken out of the dryer unit to then be batched.
Specifications
Techbelt offers a durable, special, edge reinforcement grade CF2013 that has a temperature rating of 316 degree Celsius, which is higher than any other current edging being offered.
It also is capable of being flexed on a continuous basis whereas as standard films and glass cloth will crack and break much sooner.
This grade benefits where the belts edge comes in to contact with tracking paddles and resistance to wear is required.
Airflow is important on printing dryer belts and Techbelt offer a specially developed jointing system with a coated metal spiral loop providing maximum airflow and strength.
Technical data sheets for our print dryer belts can be downloaded on our grades of belt for these dryers can be viewed in our download section. Please view our grades GM-95-NA, GM2-95-NA and KG-155-NA for details.
Get in touch with our fantastic sales team, details are below!
💻Please email us at sales@techbelt.com or visit our website www.techbelt.com.
📞You can also reach us at +44 (0) 1422 366
386
We ship worldwide✅🌍