𝗟𝗼𝗼𝗸𝗶𝗻𝗴 𝗳𝗼𝗿 𝗮 𝘁𝗼𝗽-𝗻𝗼𝘁𝗰𝗵 𝘀𝗼𝗹𝘂𝘁𝗶𝗼𝗻 𝗳𝗼𝗿 𝘆𝗼𝘂𝗿 𝗶𝗻𝗱𝘂𝘀𝘁𝗿𝘆'𝘀 𝗰𝗼𝗻𝘃𝗲𝘆𝗼𝗿 𝘀𝘆𝘀𝘁𝗲𝗺𝘀? 𝗟𝗼𝗼𝗸 𝗻𝗼 𝗳𝘂𝗿𝘁𝗵𝗲𝗿!
Techbelt is thrilled to present our GM-66-NA PTFE Coated Mesh Belt.
What sets this belt apart is its remarkable features. The GM-66-NA comes equipped with AS-25-NA (anti-static) edging, providing enhanced safety and protection in static-sensitive environments. Say goodbye to unwanted electrostatic discharge risks!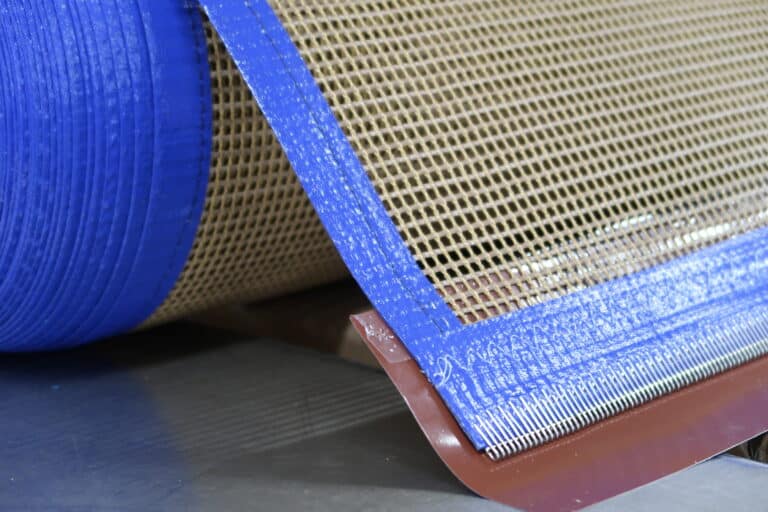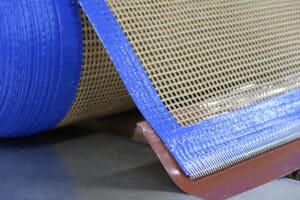 𝗕𝘂𝘁 𝘁𝗵𝗮𝘁'𝘀 𝗻𝗼𝘁 𝗮𝗹𝗹!
We've also incorporated a SPR (PEEK) fastener into the design, ensuring effortless and efficient fitting. No more hassles or wasted time when it comes to belt installation. We're all about making your operations smoother and more streamlined. ⚙️
Techbelt is committed to delivering top-quality solutions tailored to your industry's unique needs. With our GM-66-NA PTFE Coated Mesh Belt, you can expect:
✅ Superior anti-static properties for increased safety.
✅ Exceptional durability and longevity.
✅ Enhanced heat resistance and chemical compatibility.
✅ Easy and hassle-free installation with the SPR (PEEK) fastener.
✅ Optimal performance in various industries, from food processing to electronics manufacturing.
𝗜𝗻𝘁𝗲𝗿𝗲𝘀𝘁𝗲𝗱 𝗶𝗻 𝗹𝗲𝗮𝗿𝗻𝗶𝗻𝗴 𝗺𝗼𝗿𝗲 𝗼𝗿 𝗿𝗲𝗮𝗱𝘆 𝘁𝗼 𝗿𝗲𝘃𝗼𝗹𝘂𝘁𝗶𝗼𝗻𝗶𝘇𝗲 𝘆𝗼𝘂𝗿 𝗼𝗽𝗲𝗿𝗮𝘁𝗶𝗼𝗻𝘀?
Reach out to us today at sales@techbelt.com or call us on 01422 366386, Our team of experts is ready to assist you and provide personalized recommendations for your specific requirements.
#Techbelt #ConveyorSolutions #Innovation #IndustryLeadership #PTFECoatedMeshBelt #AntiStatic #Efficiency #Reliability #SolutionsProvider
https://www.linkedin.com/company/techbelt/mycompany/verification/?viewAsMember=true