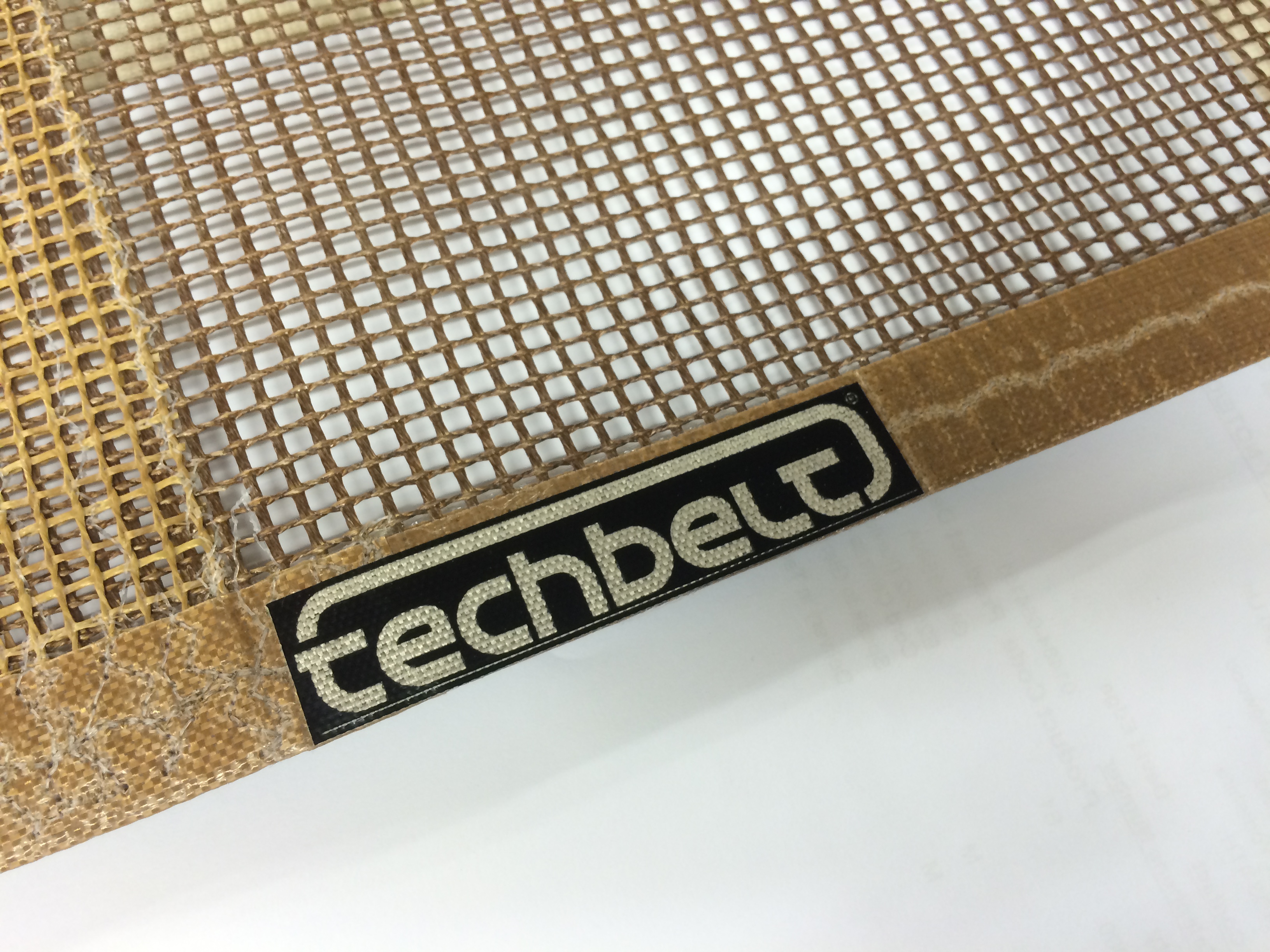 Schott & Meissner PTFE (Teflon) Conveyor Belt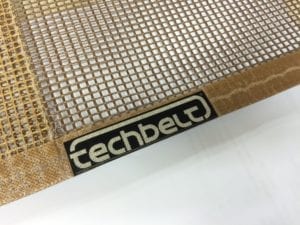 Schott & Meissner PTFE (Teflon) Conveyor Belt
If your Schott & Meissner PTFE (Teflon) conveyor belt is beginning to look a bit tired and needs replacing then why not get in touch with Techbelt to request a quotation for a new conveyor belt.
We can custom manufacture aftermarket PTFE (Teflon) conveyor belts to fit any Schott & Meissner machine. If your machine requires high temperature resistant conveyor belting we only need a few details on specification.
Are all the conveyor belts you offer PTFE (Teflon)?
Yes we are an independent manufacturer of PTFE coated conveyor belts. We have a team of specialist fabricators that have years of experience in the manufacture of bespoke conveyor belts. All of our belts are made in our UK based facility.
Can you assist me with my specification?
We have a lot of experience in this field with Technical sales people who are also mechanical Engineers. We are able to ask the questions required to ensure we fully understand your process and the belt specification you are using on your Schott & Meissner machine.
What is the difference between a belt made by Techbelt and a belt supplied by Schott & Meissner?
Schott & Meissner will supply a belt made from a company similar to Techbelt. A replacement supplied by Techbelt will be at a minimum the same specification. We will ensure we fully understand your belt specification prior to offering you a quotation.
How will your price compare to a belt supplied by Schott & Meissner?
Because you are buying direct from a belt manufacturing company you will save on the amount of markup that OEM's can sometimes apply when re selling products.
How long does it take from date of order to receive a conveyor belt from Techbelt?
It depends on the type of material we need to make the belt with and the current stock levels at time of order. if the material in in stock then 5/7 working days is typical.
Related posts
Search
Recent Tweets
Home https://t.co/XAC5jVuCbx

3 months ago

We have thousands of square metres of PTFE coated glass cloth materials. 4mtr wide stock rolls. #fastleadtimes… https://t.co/uq0BVWasbH

6 months ago

Dewatering Belt https://t.co/clUaph5DsB

10 months ago
Newsletter
Subscribe to our weekly newsletter now. Enter your email and name and click subscribe