Textile Belt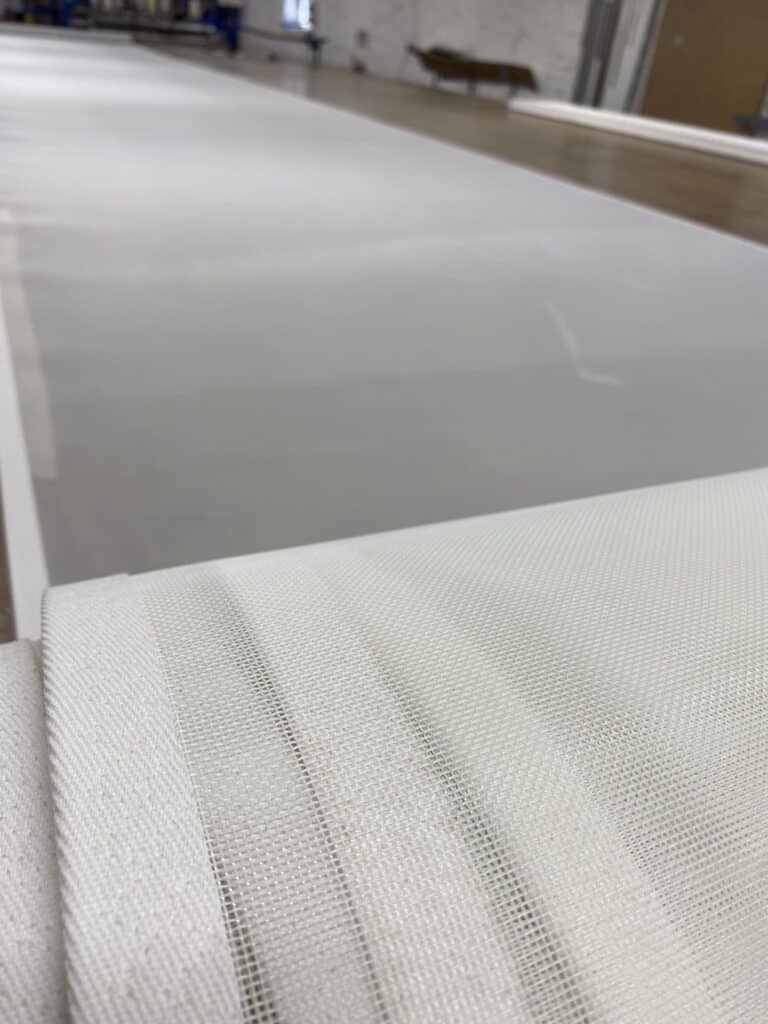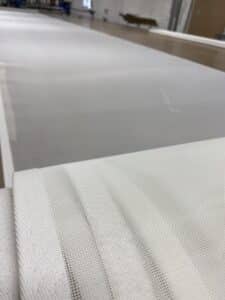 Polyester mesh is used as a carrier belt for drying within the printing and textile industry.
The nature of polyester belting is such that it offers a very durable long-lasting media for extended life. Strong polyester fibers provide excellent stability.
𝗠𝗮𝘁𝗲𝗿𝗶𝗮𝗹 𝗣𝗿𝗼𝗽𝗲𝗿𝘁𝗶𝗲𝘀
Excellent chemical, thermal and high permeability for ease of cleaning.
Food approval: USFDA approval
Working temperature: +150°C to -75°C in dry conditions. 70°C+ in wet conditions (polyester can suffer from hydrolysis in hot, humid conditions, typically in the presence of steam)
Get in touch with the team, details are below!
Contact us at sales@techbelt.com or call us at 01422 366 386.