🔥 Seeking an Innovative Solution for Material Handling? Look No Further! 🔥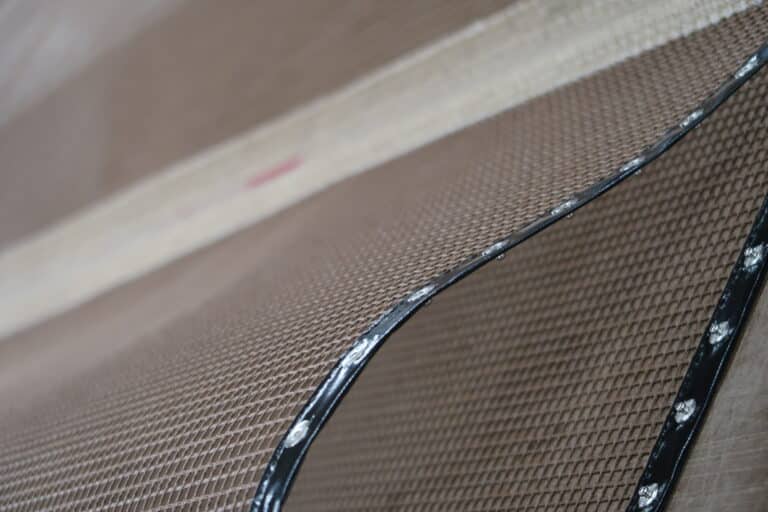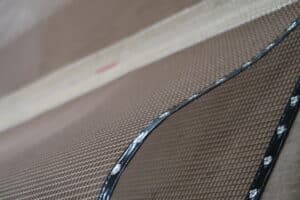 Are you tired of outdated conveyor belts hindering your productivity? Say hello to the future of material handling! 🚀
Techbelts 6×6 PTFE Coated Mesh Belt is here to revolutionize your operations, providing unmatched durability, efficiency, and versatility. Let's dive into the amazing features that make this belt a game-changer:
💪 Unparalleled Durability: Reinforced with AS-25-NA anti-static edging, our belt guarantees safety and protection in any environment. No more compromises—experience optimal performance and durability that will exceed your expectations.
⚡ Enhanced Efficiency: Fitting and adjusting belts can be a real hassle, but not anymore! The 6×6 PTFE Coated Mesh Belt features an SPR (PEEK) fastener, allowing for quick and hassle-free installation. Save time, effort, and unlock a new level of operational efficiency.
🌍 Unrivalled Versatility: From food processing to industrial manufacturing, our belt is designed to meet the diverse needs of various industries. Its PTFE coating ensures exceptional resistance to heat, chemicals, and abrasion, making it the perfect choice for demanding applications.
🎯 Engaging Design: Who says innovation can't be visually appealing? Our sleek and modern design, with dotted patterns on both sides of the belt, not only adds sophistication but also enhances grip and stability during operation. Boost productivity while adding a touch of style to your workspace.
🏆 Unmatched Quality: At TechBelt, quality is our top priority. Each belt is meticulously crafted using cutting-edge materials and manufacturing techniques, ensuring consistent excellence. Join the ranks of satisfied customers who have experienced our unrivaled quality.
Ready to elevate your material handling game? Join the innovation revolution with the TechBelts 6×6 PTFE Coated Mesh Belt.
🚀 Unleash the power of progress and take your operations to new heights!
💡 Contact us today to learn more about the TechBelt 6×6 PTFE Coated Mesh Belt and discover how our technology can transform your business. Don't settle for mediocrity—choose excellence with Techbelt! 💡
sales@techbelt.com
01422 366386
www.techbelt.com
#MaterialHandling #Innovation #Efficiency #Techbelt #Productivity #FutureOfWork #Engineering #Manufacturing #IndustrialSolutions #conveyorbelt #ptfe