Open mesh dryer belts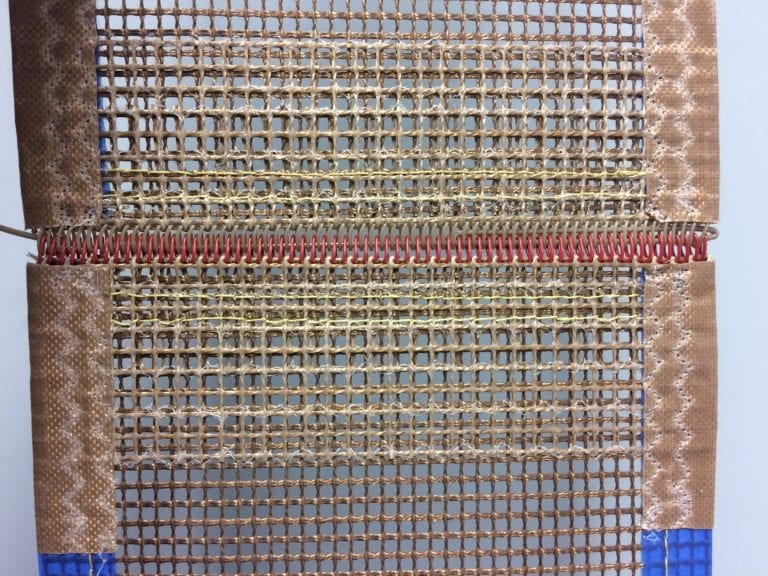 Techbelt is the UK's leading independent manufacturer of open mesh dryer belts.
Where in the UK are you based?
Our factory is in Halifax, West Yorkshire where we have a large workshop dedicated to manufacturing mesh dryer belts which can be produced from stock materials at very short notice.
What types and size of mesh do you offer?
There are a number of sizes which range from 1mm up to 10mm apertures. There are two three main material we use which are glass fibre, Aramid (Kevlar) and polyester.
We also have a product called KG-155-NA which used both Kevlar and glass fibre yarns.
What joints / ways of connection can you offer?
Most of the time we use a metal clipper fastener which is supplied with a metal pin. These open mesh dryer belts are very easy to install which Techbelt can advise on.
The joint type we have in the picture here is called a spiral joint. This is made from Peek and offers a high level of airflow through the joint area.
Good airflow is required in some applications is that if air cannot flow freely meaning areas cannot be dried sufficiently.
What size can you make you open mesh dryer belts to?
From stock we can make belts up to 4000mm wide in our most popular size 4mm x 4mm. On special order we can also offer dryer belts up to 5200mm wide.
The length we an make is in theory unlimited, however we don't tend to see belts longer than 150 meters in the market.
What is the lead time for open mesh dryer belts?
Our lead times are very fast however if you find yourself with a breakdown please let us know and we will make every effort to work with you to dispatch a belt when you require it.