🎉 Introducing the KG 155-NA Conveyor Belt 🎉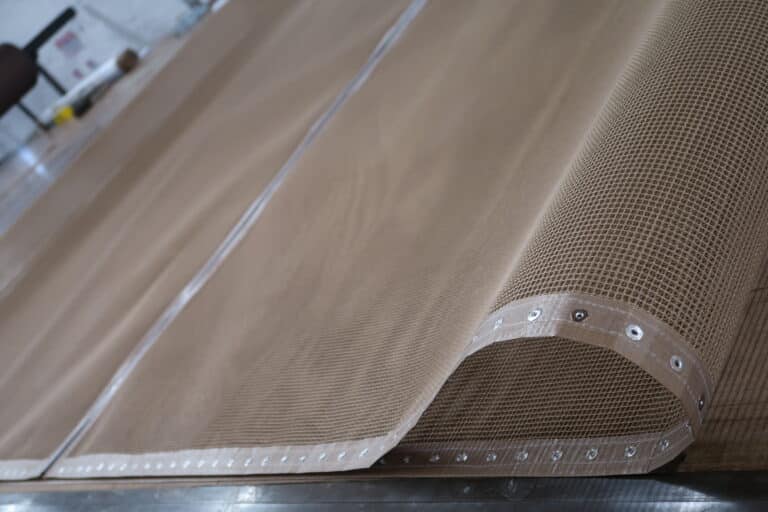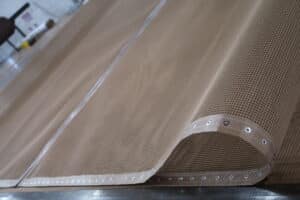 ✅ Kevlar Edge Reinforcement:
This belt means business! With Kevlar edge reinforcement, we've amped up the strength to handle whatever challenges your conveyor faces. No more worries about wear and tear; this belt is built tough to last.
✨ G002 Alligator Fasteners
the KG (Kevlar Glass) 155-NA conveyor belt features our robust G002 fasteners, specially designed to provide extra strength at the joint. Say goodbye to belt breakages, and say hello to uninterrupted productivity and peace of mind!
🏭 Versatile and Reliable 🏭
Whether you're handling delicate precision tasks or tackling heavy-duty jobs, the KG-155-NA conveyor belt is up for anything. Its versatility makes it a perfect fit for various industries, from manufacturing to logistics and beyond.
💼 TechBelt's Signature Craftsmanship 💼
We take craftsmanship seriously. From concept to creation, our expert team ensures the KG-155-NA conveyor belt meets the highest quality standards. We're committed to providing you with the best.
💪 Embrace the Future of Conveyor Belts 💪
The KG (Kevlar Glass) 155-NA conveyor belt is not your average belt; it's a symbol of durability, innovation, and excellence.
Curious to learn more about the KG-155-NA conveyor belt and how it can elevate your operations? Call our team today on +44 (0)1422 366386 alternatively, you can reach us by email at sales@techbelt.com.